ABBA WORLD REVIVAL - 100% Live music show!!! "A tribute show to ABBA!!!"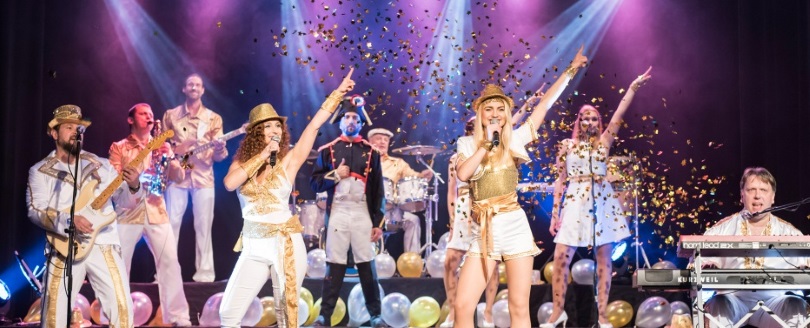 ABBA WORLD Revival was conceived in Prague, the Czech Republic. We are a ten-member unit consisting of professional musicians who got together because of their shared enthusiasm for the musical heritage of ABBA, the Swedish band of world-wide fame. Our band offers you a live performance of many of ABBA's most beloved songs with sounds and sights that are as close as ever possible to the real thing. The show is enhanced by an attractive image and stage choreography and, if desired, by visual effects and projection on large-format monitors.
What we offer? 100% live!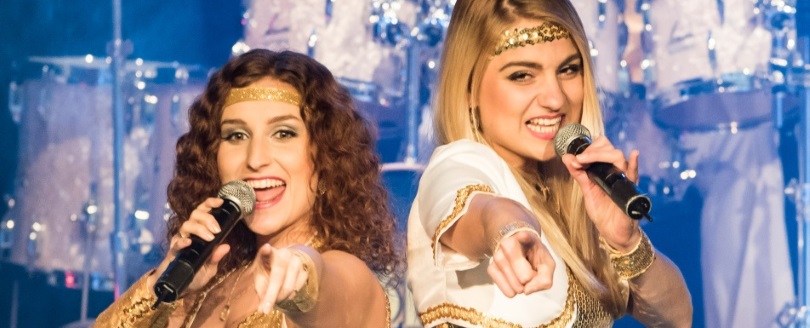 ABBA WORLD Revival offers you the repertoire performance of this famous beloved group with sound that is extremely close to the original ABBA band. Our performance is 100% live. No pre-recorded material is ever used; all sounds are created live on stage as you hear them. Our repertoire includes approx. 30 of the best known songs of this Swedish legend from the 1970s, which were studied and rehearsed on the basis not only of ABBA's studio recordings, but also of audio and video recordings of live performances. It is our ambition to perform these songs in a way that pays perfect tribute to the mood and atmosphere of each song, as envisioned and performed by the creators of the music. We promise you fantastic ABBA experience for very resonable price.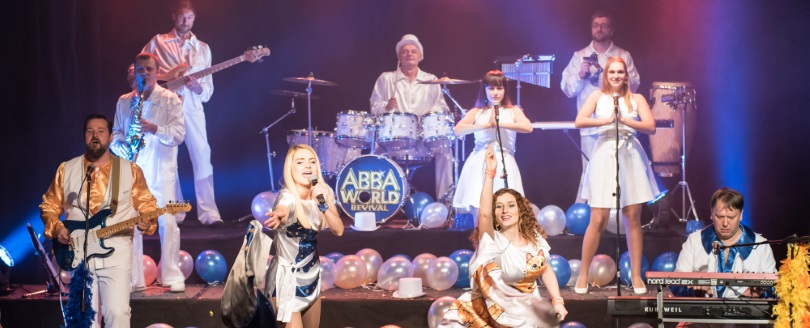 ABBA WORLD Revival is proud of belonging to the absolute top class in this musical category world-wide. Our concert could easily be the grand finale of your party and will most certainly impress all your guests and visitors old and young! Our performances are perfectly suitable as full-length concerts as well as an enjoyable enrichment of company events and other public presentations.
As one of the World's greatest ABBA tribute bands, ABBA WORLD Revival continue to dominate the tribute band market. With so many "ABBA" acts to choose from, you can be certain you're looking at the very best ABBA tribute show available.
As one of the most successful ABBA tribute band in Europe, ABBA WORLD Revival often copied but NEVER beaten. ABBA WORLD Revival - Helping to keep the music of ABBA alive & LIVE!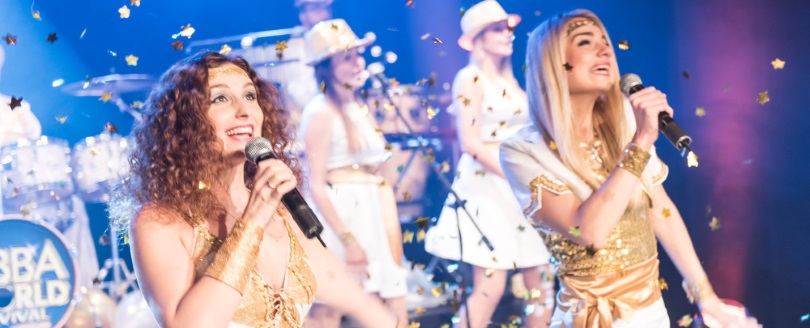 Contact ABBA World Revival If you are interested in more information on "ABBA WORLD Revival Tribute show" or in promoting an event with us then please contact us at the phone number or email address given in the contacts section.