ABBA WORLD REVIVAL - 100% Live in Symphonic show!!! "A tribute show to ABBA!!!"
Special offer!! ABBA WORLD Revival meets Classic!! Symphonic show? How the hell did this happen?
When the ten musicians of ABBA WORLD Revival meets eleven philharmonic musicians, the result is a legendary, classically accompanied ABBA spectacle that is second to none. Dan Hofrichter stages with "ABBA WORLD Rrevival meets Classic" a tribute show in a class of its own. With 21 performing artists on stage, this arrangement manages to combine classical instruments with the unmistakable and already perfect Abba sound to create a brilliant ABBA live event of the extra class.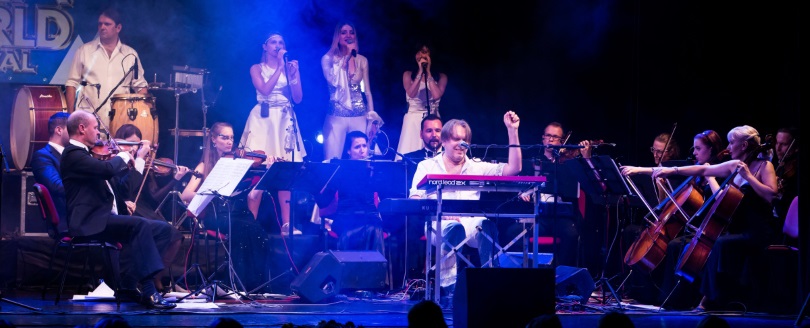 Visitors to this unique music and concert result can look forward to all the hits of the legendary Swedish mega band ABBA, from Waterloo to Dancing Queen to Fernando and Chiquitita. Not only costumes and stage choreography are of the highest quality and perfectly recreated from the original. Also the sound is 100% live, free of feeds or other playback techniques. The concert highlight with songs by ABBA in highest approach to the original captivates by highest perfection in musical as well as optical regard. The result: a harmonious concert of the extra class!
Let us take you into the world of Swedish vocal sound and experience one of the shows of the "ABBA WORLD Revival meets Classic".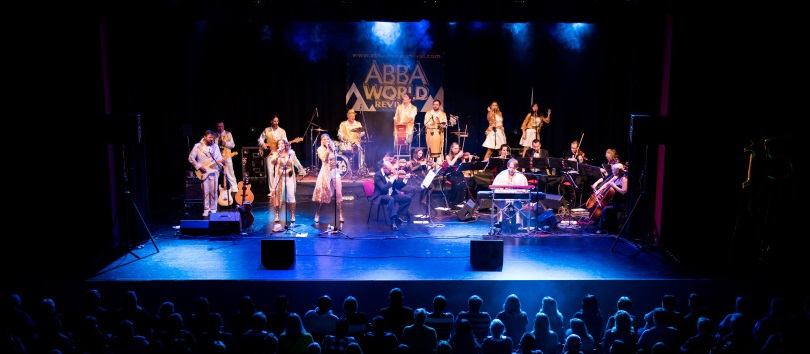 Our repertoire includes approx. 30 of the best known songs of this Swedish legend from the 1970s.
100% live? YES! Our performance is 100% live. No pre-recorded material is ever used; all sounds are created live on stage as you hear them. The show is enhanced by an attractive image and stage choreography and, if desired, by visual effects and projection on large-format monitors. ABBA WORLD Revival is proud of belonging to the absolute top class in this musical category world-wide. Our concert could easily be the grand finale of your party and will most certainly impress all your guests and visitors old and young! Our performances are perfectly suitable as full-length concerts as well as an enjoyable enrichment of company events and other public presentations.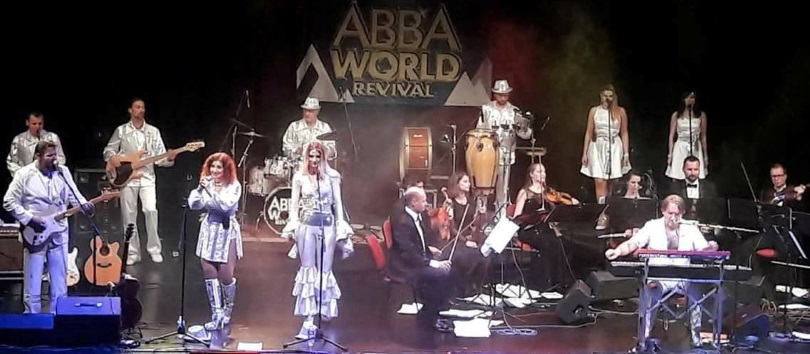 Just contact ABBA WORLD Revival If you are interested in more information on "ABBA WORLD Revival meets Classic" in Szmphonic Show or in promoting an event with us then please contact us at the phone number or email address given in the contacts section.